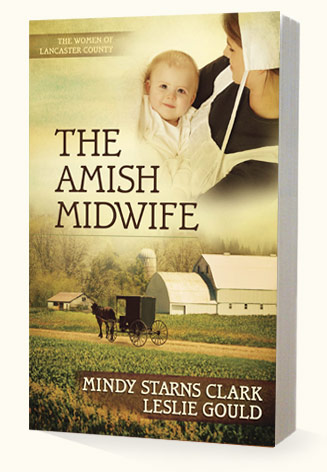 Amish had mid wives for many years and still are very conservative. Many still breatfeed their children.
Department of Justice
Office of Public Affairs
FOR IMMEDIATE RELEASEWednesday, November 23, 2011
Seven Ohio Men Arrested for Hate Crime Attacks Against Amish Men
CLEVELAND – Seven Ohio men were arrested today on charges that they committed and conspired to commit religiously-motivated physical assaults in violation of the Matthew Shepard-James Byrd Hate Crimes Prevention Act. The arrests were announced today by Thomas E. Perez, Assistant Attorney General for the Civil Rights Division and Steven M. Dettelbach, U.S. Attorney for the Northern District of Ohio.
The criminal complaint, filed in Cleveland, charges Samuel Mullet Sr., Johnny S. Mullet, Daniel S. Mullet, Levi F. Miller, Eli M. Miller and Emanuel Schrock, all of Bergholz, Ohio; and Lester S. Mullet, of Hammondsville, Ohio, with willfully causing bodily injury to any person, or attempting to do so by use of a dangerous weapon, because of the actual or perceived religion of that person. The maximum potential penalty for these violations is life in prison.
According to the affidavit filed in support of the arrest warrants, the defendants conspired to carry out a series of assaults against fellow Amish individuals with whom they were having a religiously-based dispute. In doing so, the defendants forcibly restrained multiple Amish men and cut off their beards and head hair with scissors and battery-powered clippers, causing bodily injury to these men while also injuring others who attempted to stop the attacks. In the Amish religion, a man's beard and head hair are sacred.
This case is being investigated by the Cleveland Division of the FBI and is being prosecuted by Assistant U.S. Attorney Bridget M. Brennan of the U.S. Attorney's Office for the Northern District of Ohio and Deputy Chief Kristy Parker of the Civil Rights Division's Criminal Section.
A criminal complaint is merely an accusation. All defendants are presumed innocent of the charges until proven guilty beyond a reasonable doubt in court.


An Amish man. The Amish do not like their photographs taken.
The believe that taking their photograph is
similar to 'capturing their soul.'
  531Civil Rights Division
*********************************************************************************
Why would anyone brutally attack The Amish?
by Kimberly Koerber-Bauer-Koerber
In Wooster, Ohio in Wayne County, assault on the Amish was a continued problem. The article from The Justice Department claims that this is hate crime motivated by religious differences.

An Amish Store. Amish stores have natural grain products, fresh fruits and vegetables,
and fresh meats.

The rest of the story....
The Amish are standoffish and generally do not have or own cars, but rely on horse and buggy transportation to get around. Crooks knew that they had money, and were damaging their horses and ripping them off. The Amish have been there in and around Wayne county forever. The big issue that affected them before these assaults was resistance to development in their area. The over commercialization of the Amish areas, Amish claimed before these attacks started happening brought too many cars into their area, too much traffic and the possibility of crime. Amish elders were trying to stop the development that was starting to override their very conservative culture and environment but failed. Amish elders were the men who were relied on in the past to hold the community together.
The Amish were backward in certain ways in so far as having to communicate with others most of the time by letter. A communication block occurred with The United States Postal Service a long time ago in Ohio, and at United Parcel Service, in Louisville, Kentucky, for 'some reason' someone was sending crates and crates of US Postal Service mail to other countries via UPS. The US Postal Service crates contained insurance policies going overseas.
When the cardboard crates were taken off of the planes and out of the kiosks, the folks on the other side thought tht the US Postal Service was doing this. This was someone's 'development plan'.
Another problem that occurred in Wooster, ohio ws the disappearance of a young Amish woman. Local police would not investigate her diszppearance and wanted this 'story hushed up' which made Amish in the Wayne County, Ohio angry. A problem that has to do with issues like these have to do with the Amish not being willing, or forced to participate in The United States Census, for one thing, or being forced to have their children in the hospitals if they choose not to, to have these births on the record. Things like this make them sitting ducks.

Amish Homemade Applesauce- Raisin cookies

The heresay was that the Amish were getting disgusted and wanted to leave their area in Wayne County Ohio. Many had relatives in various parts of Indiana, including Muncy, Indiana, but were blocked from leaving.